Donau Soja d.o.o.
Administration Assistant for development Projects
Mesto zaposlenja: Novi Sad
Rok za konkurisanje: 26.02.2019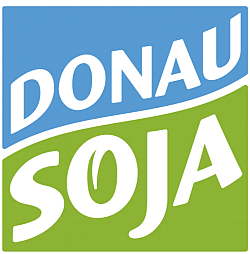 We are looking for:
Administration Assistant for development Projects
Novi Sad
The Donau Soja Organization is an independent, international, non-profit, multi-stakeholder organization aiming to effectively meet protein market demand and to provide a baseline for the development of high quality soy cultivation in the Danube region (www.donausoja.org). The Organization seat is in Vienna, Austria, with regional/country offices in Novi Sad, Kiev and Chisinau.
Donau Soja regional office in Novi Sad is recruiting the Administration Assistant (Admin) as support for implementation of different development projects (supported through Austrian Development Cooperation) and implemented in several countries.
The Admin Assistant shall work with the administrative managers in project countries, and under the supervision of the ADA Strategic partnership Project Coordinator and Donau Soja Head of Finance and Administration.
Tasks:
Daily operational execution of all administrative and technical tasks as required by the superior officers and management.
Checking/control of the time tracking sheets, driver log books, inventory lists, participant lists and activity evidence, procurement documentation, travel documentation and other documents.
Support to controlling financial statements, reports and documents for cost calculation and processing. Support by preparation of evaluations and audits.
Support to procurement processes for services, equipment and other items incl. formulation of the ToRs, organization of calls for offers, collecting of the bids/offers, preparation and formulation of evaluations, decision notes, contracts/agreements in line with internal and project requirements.
Preparation/drafting of any kind of administrative documentation, such as narrative reports, admin guidelines and procedures, meeting minutes, protocols, additional documentation requested by projects, auditors etc.
Handling documents, classification, and timely forwarding and archiving documents.
Supports interpretation and written translations when needed.
Performs other duties and tasks at the request of management.
Qualifications and Experiences:
Very good knowledge of English language is a must. Knowledge of German is not a precondition, but will be considered as an asset.
University Degree in Law, Business Administration, Economics or related field.
At least 3 years' professional experience in a comparable position.
Knowledge and experience on EU or bilateral donor project implementation and administration is an advantage.
Good organizational skills and ability to work on one's own initiative.
Very good working knowledge of ITC technologies (related software, phone, fax, email, the internet) and computer applications (e.g. MS Office- especially Excel).
Driver's licence is an advantage.
As person in contact with many project stakeholders, the Administrative Assistant must demonstrate gender, diversity and environmental competence in order to be able to promote Donau Soya values.
Interested candidates meeting the above requirements should submit their applications, along with a detailed CV electronically.
The closing date for applications is
Only shortlisted candidates will be contacted.